Increase your email effectiveness by avoiding these words
Drowning in email? You're not alone. We spent more time in our inboxes last year than ever before. But what were we actually doing during all those hours? And how can we use that time more effectively?
According to research by Baydin, the makers of email plugin Boomerang, the average email user receives 147 messages every day, and spends more than 2 ½ hours on email a day. On average, we delete 71 of those, which takes roughly 5 minutes. On average, we get 12 messages a day that require substantial work. Surprisingly, those messages alone take up almost 90 minutes per day.
When we email: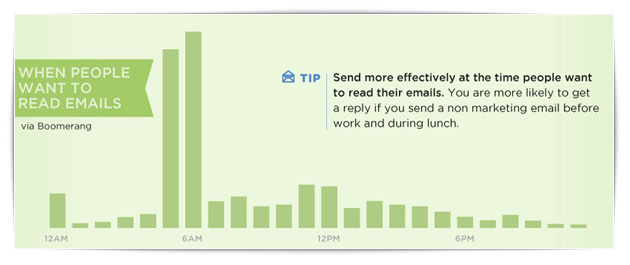 The best words to use in email titles
Words to Use

Words NOT to Use

Apply
Opportunity
Demo
Connect
Payments
Conference
Cancellation

Confirm
Join
Assistance
Speaker
Press
Social
Invite